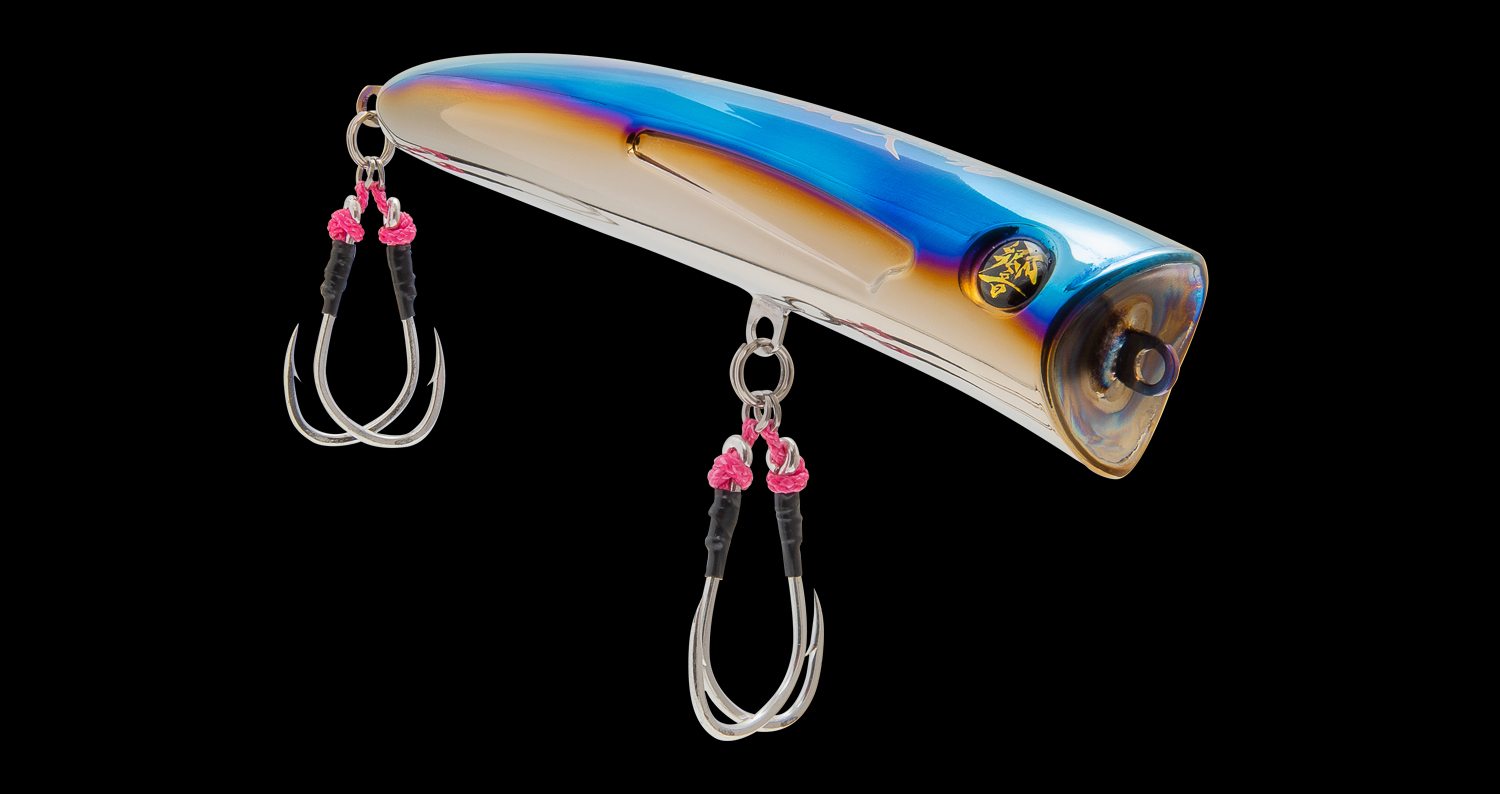 An original twin hook system designed to best match Hibiki's Titanium Lures.
The hook uses Yamai's phantom 3/0, which has a reputation for penetration performance and strength.

The inwardly set hook, which is the greatest advantage of the twin hooks, reduces the unexpected threading on the fish body, and when it is hung on the mouth, the two hooks disperse the force and prevent the fish from being cut off.

In addition, it is a recommended hook system that the assist line moves flexibly so that it will not easily come off even when the fish shakes its head.
・ Size: 4/0 class
・ Quantity: 6 (3 sets)
・ Weight (2): Approximately 8.3g
* Split ring is not included. One square of the grid is 10 mm.