King of the squid jigs, the Egi Oh K series is ideal for the squid angler wanting the absolute best of the best. They are the next level up from the premium range of Egi Oh Q Live jigs and their special hydro design means they'll excel in tough conditions.
The Egi Oh K jigs include the patented warm jacket plus the following industry-leading features:
a

 

hydro fin

 

- this is unique to the market and acts as a stabiliser to reduce movement when sinking
a

 

pentagon hydro body

 

- also unique to the market its 5 sided body with flat bottom aids stability
a

 

tin sinker

 

- made from environmentally friendly tin, its tuning holes give the angler the ability to tune weight and sink rate
the

 

hydro eyes

 

- flat against the body, the eyes help make a smooth darting action. Their UV glow pupil and glow edge are unique to the market and create a double appeal to attract squid 
the

 

G-Flash

 

- this reflective lateral line creates increased flash and squid appeal
the

 

double crown hooks

 

have been tuned with the rear crown opened slightly wider to increase the hook up rate
A more natural falling action = more bites.
Available in size 4.0
4.0      26g      Sink Speed 3.0 sec/m  
Keimura's theory and effect
The secret to catching Keimura is the "strength of appeal" due to fluorescent light emission.
Fluorescence is a phenomenon that emits light only when it is exposed to light.
In other words, the presence of light (ultraviolet rays) from the sun is indispensable for "Keimura" to exert its appealing power, especially under conditions such as sunny and sometimes cloudy weather, times when sunlight is involved, and highly transparent tide colors. The effect can be expected.


Situations where Keimura is effective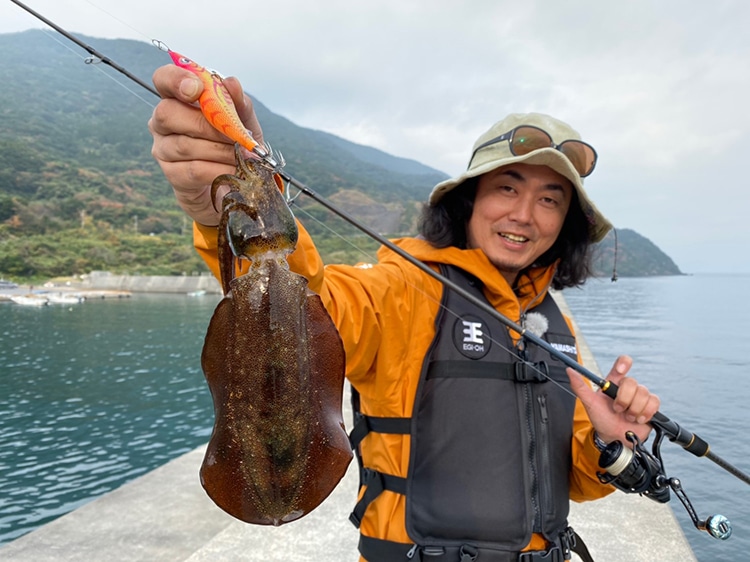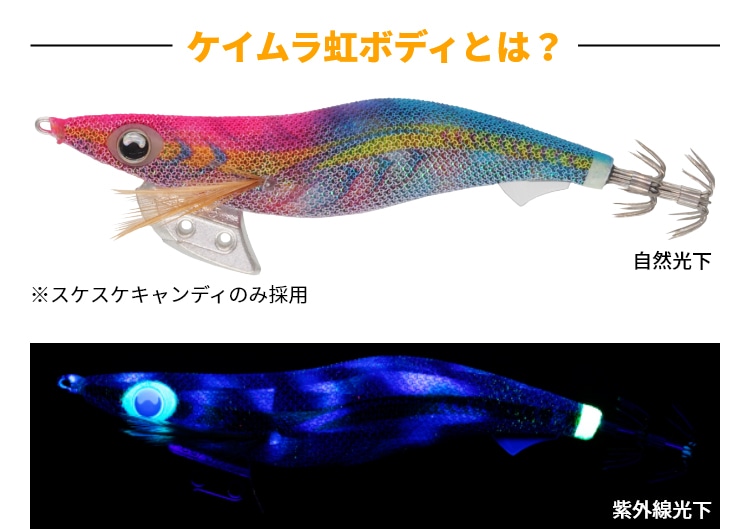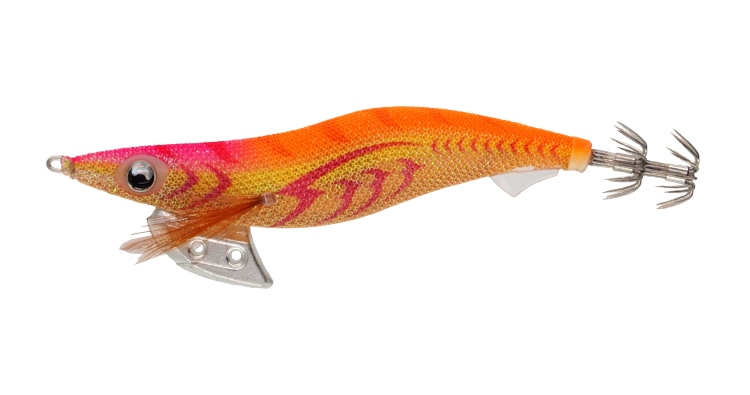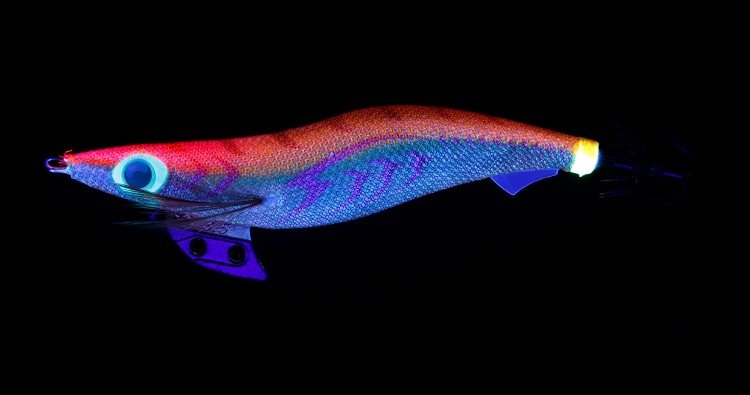 025 Oraora Mango

A color that uses a Keimura body in orange, which has good visibility and high appeal. The presence of Egi is firmly appealed even when it is mad or low light, and the sheer feeling and ultraviolet light emission that tape color does not have confuses squid.

049 Moemoe Green

A color that uses a Keimura body in green, which has a slimming effect. The secret color of the seaweed bed that is effective at the time of clear tide!

050 Sardine

A color that imitates the sardines that are representative of bait fish. The glossiness of the sardines and the sheer feeling of the Keimura body make the squid go crazy.

051 Invisibility Candy

A color that uses the Keimura rainbow body. By combining it with the back color of blue and pink, both eating and appeal are achieved. Keimura light emission and rainbow-colored transparent body stimulate the squid's vision and lead to a bite!